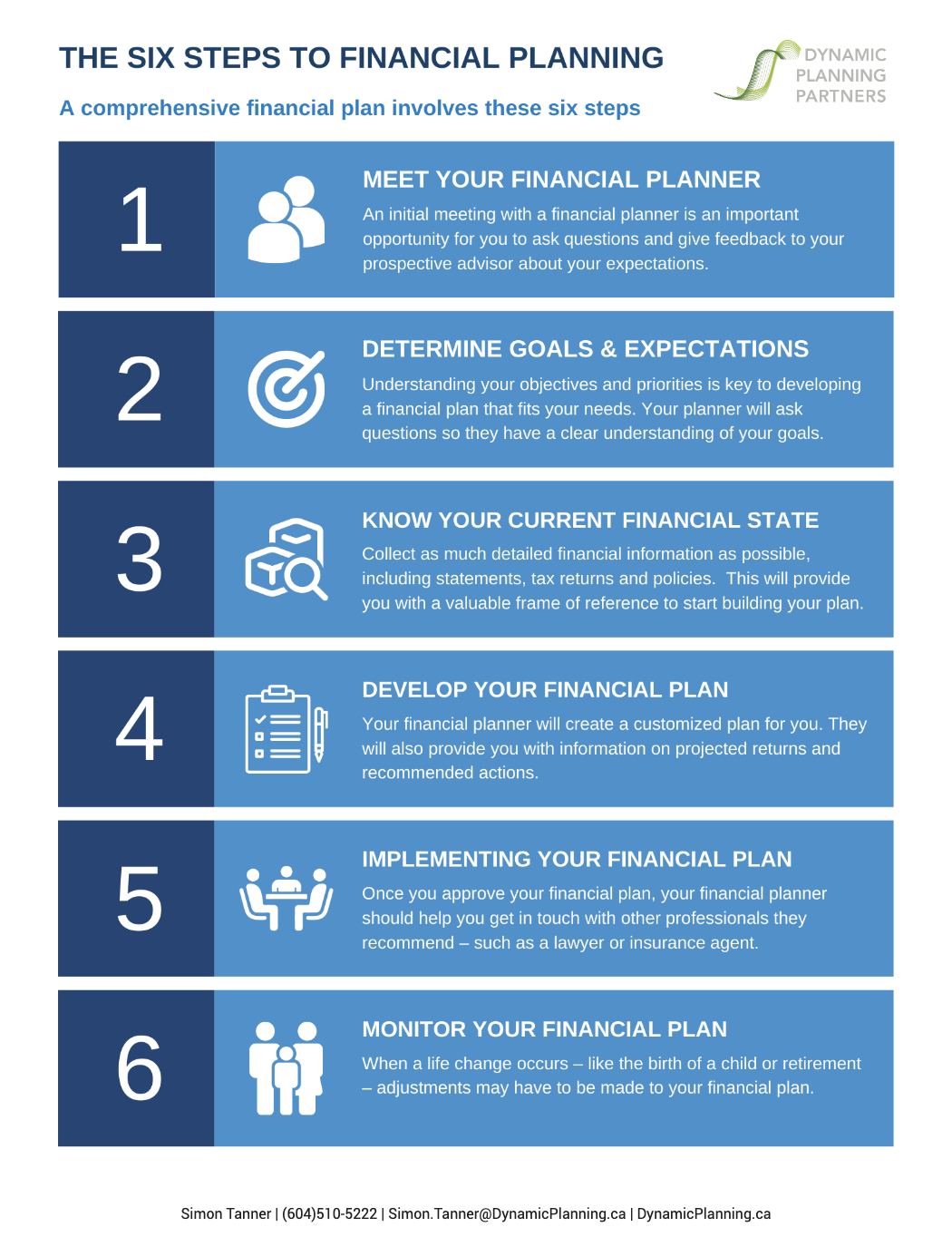 The Six Steps to Financial Planning
Many people put off planning for their financial future because they're overwhelmed with all the decisions they have to make. The good news is that there's help at hand – in the form of a certified financial planner. A certified financial planner is trained to focus on all aspects of your finances – everything from your taxes to retirement savings.
A certified financial planner will develop a plan that works for you both today and in the future.
Meeting your financial planner
When you first meet with your financial planner, they will tell you about their obligations and responsibilities. They should:
Give you a general overview of the financial planning process

Tell you what services they provide and how they are compensated for them

Let you know what they will expect from you as a client
You should let your financial planner know how involved you want to be in creating and executing your financial plan. You should also ask any questions about the process or how compensation works.
Determining your goals and expectations
Now you're ready to make your plan. But first, you and your financial planner should discuss your personal and financial goals and your current and future needs and priorities.
Your financial planner will make sure they have all the details they need. They may ask you to fill in questionnaires or provide documentation on your current financial state.
Reviewing your current financial state
Before your financial planner can get started on your financial plan, they need to know about your current situation – including cash flow, net worth and any taxes you may owe in the future.
To customize your financial plan, so it works for you, your financial planner must know about anything that could impact it – for example, a dependent adult child.
Developing the financial plan
Once they have all the information they need, your financial planner will create a customized plan that aligns with your goals, objectives, and risk tolerance. They will also provide you with information on projected returns and recommended actions.
Implementing the plan
Once you approve it, your financial planner should implement your plan. They should also help you contact other professionals they've recommended to assist with your financial plan – such as a lawyer or an insurance agent.
Monitoring the plan
Your certified financial planner should periodically contact you to adjust your financial plan. In addition, a life change – such as the birth of a child or retirement – may require adjustments to your financial plan.
It can be hard to plan for the future – but you don't have to do it alone. Contact a certified financial planner or us today!